This is my first tuturial so please bear with me. Thank you.
I think this tuturial is only useful to those who have a lithium setup:confused2:
Anyway..
Supplies needed
-Soldering iron.
-Evo car or truck circuit board.
-Side cut nippers/side cutter.(see pics.)
-Helping hands.(this is optional, i dont use it but it helps if you are not good at soldering)
-steady hand, unless you want to make a hole in your circuit board.:halo:
Step one:
Look for the on and off switch on the back of your circuit board,
it looks like this:
Step two:
Grab your side cut nippers or what ever you use and place them like this:
once placed then rip off the silver part.
Step three:
when you get till here just take it off with your fingers: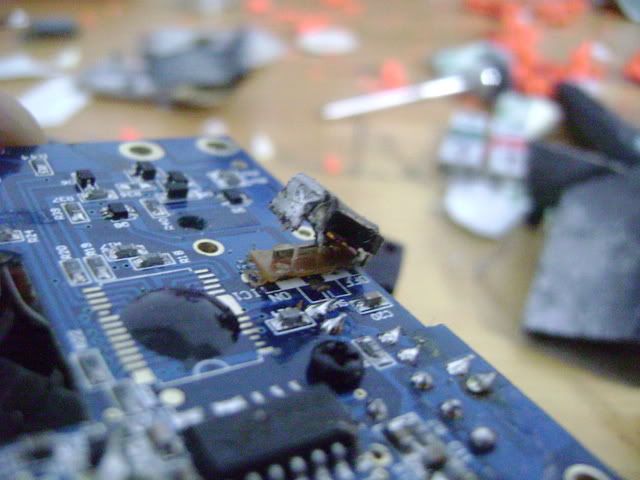 Step four:
when you have removed it you should have something like this:
remove the brown part aswell
Step five:
when you have removed it you should see 3 or 4 pins:
remove these aswell.
Step six:
you should now see four joints(circles):
the ones encircled in black.
EDIT: after posting the tut, i saw that you can not see the red or black circles so,
there are 4 joints, you need to solder the two joints on the right under the "on" part
thanks you and sorry
Step seven:
Now grab your soldering iron and solder the two joints encircled in red.
Once you are done you should have something that looks like this:
Thats it, you're done!
Now just dont leave your batteries plugged in or you will ruin them.
Thanks for reading, i hope you guys use it.
later T.I.M