Ok guys, here's a tutorial on making BUNGY CORDS for your small scale projects - it should go along great for any 1/28, 1/24, 1/25 or even 1/18 scale r/c's. It's more suitable for trucks but it can be used for whatever you need to fasten down on you r/c.
WHAT YOU WILL NEED:
PIC1: A pack or a few hair bands, the ones with covered elastic bands or like the ones in the picture above, A scissor, crazy glue, a needle nose pliers, a snipper/ wire cutter, a paper clip or few of them, and those garbage bag tie strings.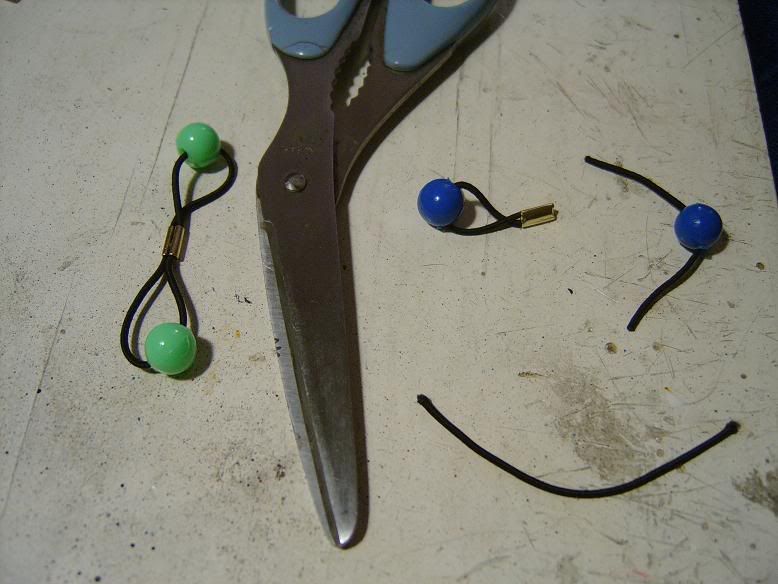 PIC2: You will cut the band at the desired length or in the middle like the pic above.
PIC3: You will then make the hooks from the paper clips - be sure to make them small and also use the needle nose pliers to bend it into the ook shape. If it's too long you can cut it as desired.
PIC4: Next, you'll string the elastic band into the hooks at both end, then use a drop of crazy glue to close the loop (look at pic to see how loop looks after it is glued)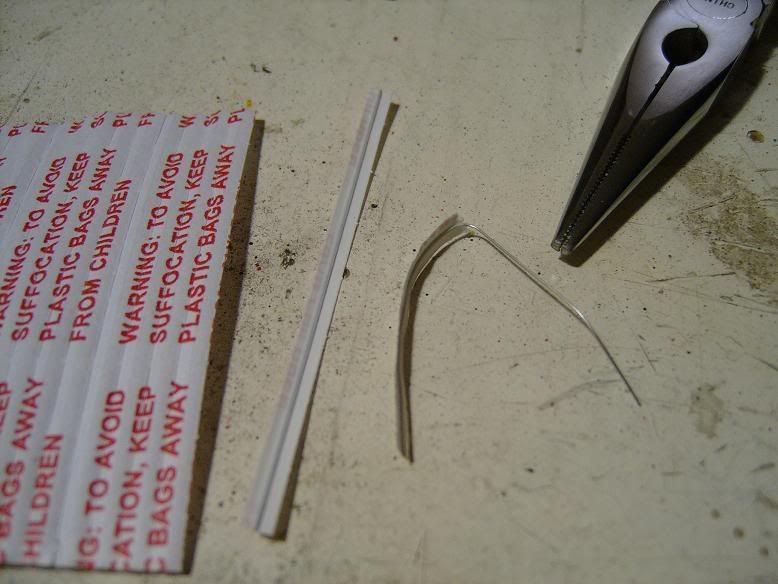 PIC5: Now you will strip the paper off the garbage tie strings so that the wire is completely exposed. You can use the needle nose pliers also to assist you in doing this - you will need 2 wires for one bungy cord.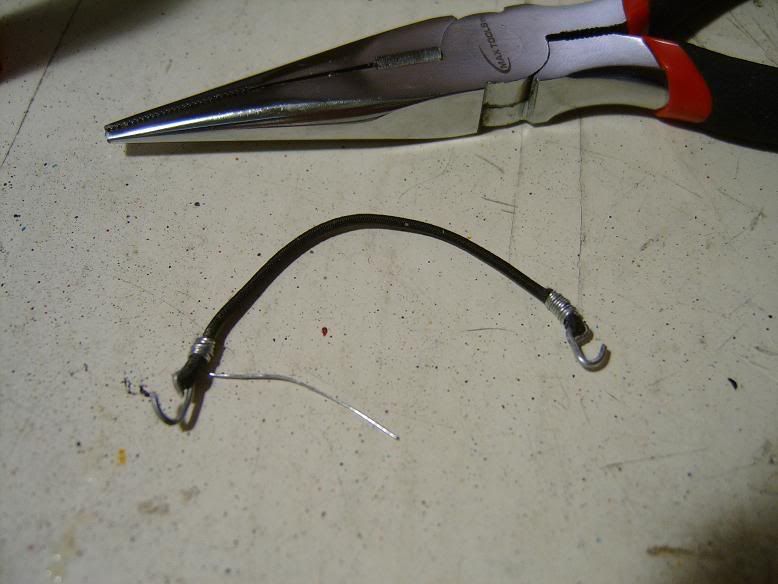 PIC6: Now you will wrap the wires around the end of the loops - just enough so that the tip of the band is not covered by the wire ( look at the pic also) Be sure you wrap it tightly and use th pliers to press the end of the wires down into the band ( wire tips are pointed and can also cut or prick your fingers if left out).
PIC7: In the end this is what it should look like - if it doesn't, then you should start over - lol.
I hope these steps are clear and simple enough for you guys to understand, it's fairly simple and cheap to make plus the Bungy cords should look great on your scale projects too. Here's an egample of the ones I made: